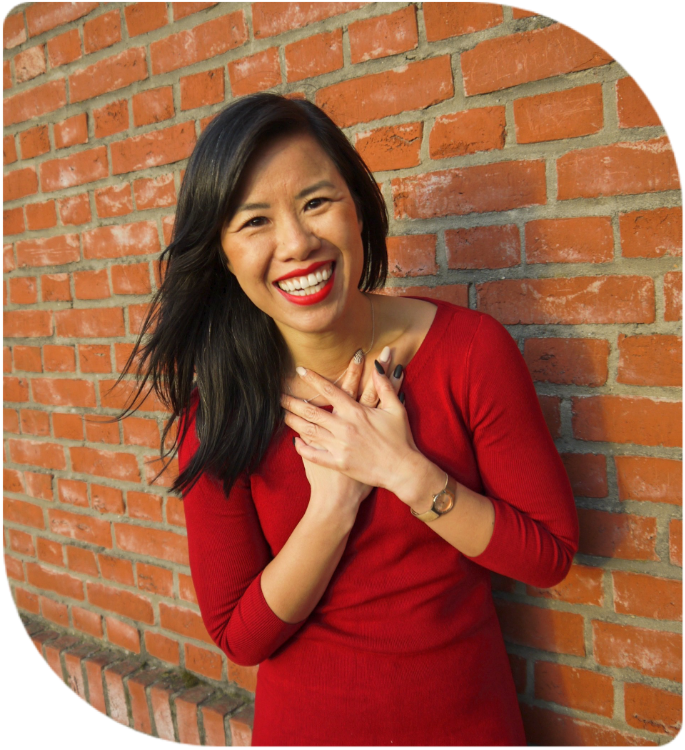 Imagine a life free from obsessing about food, stepping on the scale, and hating your body.
I support you in learning to trust your body, to rediscover the joy of eating, and to be confident with who you are. You are more than just your body. You are over trying to achieve a neverending weight loss goal and you are finally ready to start living your meaningful and joyful life.
Saying no to diet culture is difficult AF because it is everywhere
But you can't go on another diet and be disappointed. You're sick and tired of the shame and guilt that comes with restricting yourself from the food you crave and the horrible feeling in the pit of your stomach when you see the number on the scale. You would rather feel confident and live a life full of joy and pleasure, but:
You don't know how to let go of the idea of losing weight

You have a complicated relationship with food 

You can't find the motivation to move your body 

You struggle with accepting and loving your body

You don't know how to cope with your feelings without automatically reaching for food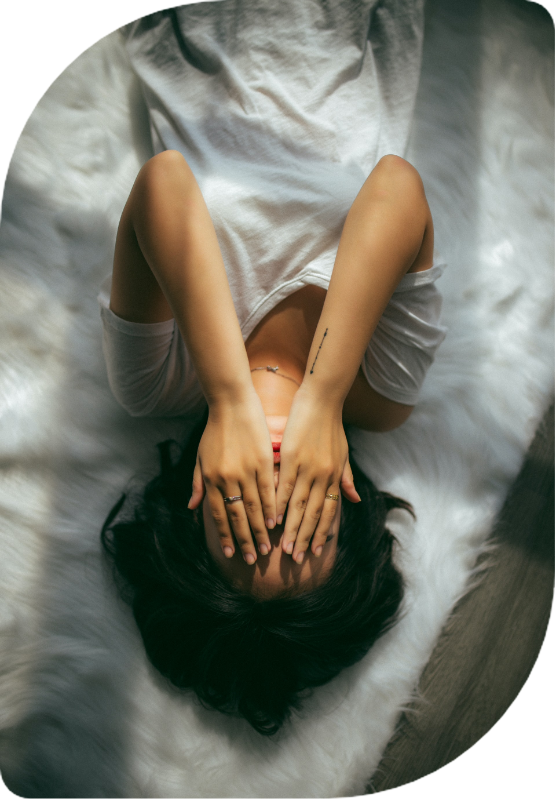 So, what do you want?
You want to LIVE your life, but food stresses you out and you feel like it's holding you hostage
You want to stop wasting your time obsessing about food rules and the number on the scale
You want to have a more loving relationship with yourself and your body 
You want to stop spending so much money on fad diets and clothes that don't fit
"The gift is you. The magic is you. The love is you. It's always been you."
– Joél Leon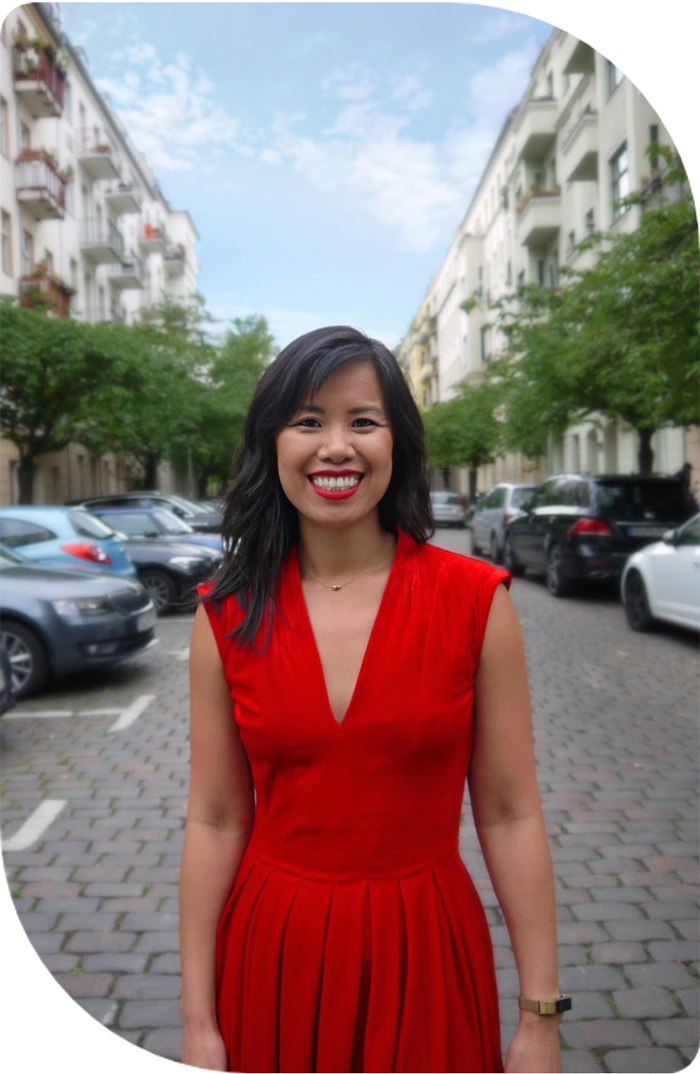 Hey, I'm Linh
As a Body Acceptance and Intuitive Eating Coach, I work with my clients to unlearn diet culture, to listen to and trust their bodies, and to nourish their relationship with themselves.
Some examples of how I've supported my clients:
Rebuilding their confidence and finding self-worth that puts their needs and values at the core

Learning to respect and love their bodies in the here-and-now 

Discovering a deeper relationship with themselves

Identifying the effects of diet culture and learning to reject it

Having a healthier relationship with food, free from rules and judgment
In getting to know yourself better, it'll be easier to set boundaries, pursue what you want, and let go of ideas that no longer serve you. You'll learn to embrace joy and pleasure and release shame and guilt. You'll save time, money, and energy because you'll be clear about what you actually want.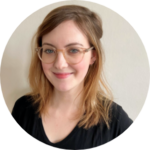 "Working with Linh really feels like you are having a conversation with a friend, but without the pressure of feeling like you are taking up too much of the conversation. I found the sessions really valuable and was encouraging to find that many of the answers I was looking for were already available to me and that I simply needed the space through which to discover them."

Chloe / Gallery Manager / London
"Already from the first session I felt fully comfortable with Linh. It helped me out to transparently talk about the details of my doubts, fears, identify goals and work towards those. I absolutely enjoyed the way our sessions were structured and how Linh was helping me out to find the most reasonable points to concentrate on."

Roman / Product Manager / Berlin
"Linh helped me discover a lot of the unhelpful beliefs I have about myself or society, and the ways in which these beliefs are holding me back. Ultimately, I came to understand all of the ways in which I'm holding back from being truly vulnerable in life and in my relationships, and that understanding has really helped me move forward more intentionally."

Leta / Senior Software Developer / Toronto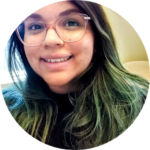 "Linh is a wonder and has the incredible ability to make you feel comfortable and heard in each session. I walked in not knowing what I would walk out with, but after every session with Linh, I felt so much lighter! Her coaching style really guides you in the path of self-discovery as you work through navigating complex emotions and concerns."

Deb / Communications / Toronto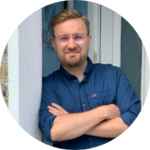 "Linh provided me with the care and space to reflect, but she also has a knack of asking a crucial question at a critical time, which allowed me to identify and find ways around some thought and action patterns that I didn't even realise were holding me back. I couldn't recommend working with Linh enough."

Jimi / Sales Director / London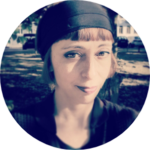 "Before I started my career as an author, I was pretty lost and blocked. Little did I know, I was a conversation away from changing my life and career. Linh was the reason I was successful in finding my path, cleared my thoughts and became stronger. One conversation. One conversation with Linh." 

Lúcia / Author / Lisbon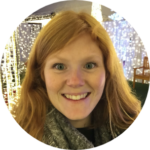 "Linh creates a space where you can feel safe to open up about anything. Each session always left me feeling like I had discovered something about myself, my patterns, and the beliefs I hold. I love that Linh will try different techniques and exercises to either overcome a block or get you thinking differently."

Sarah / Project Manager / Ottawa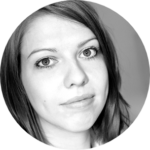 "Linh was accompanying me through a tough time during the corona crisis, where I felt very lost and disconnected. With Linh, I felt very much accepted, never judged and safe. She gave me the time I needed, was open for suggestions on my part and let me choose which way to go. I really felt comfortable with Linh."

Elisabeth / Illustrator / Berlin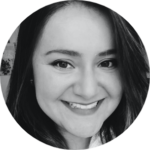 "Linh's ability to listen carefully and ask the right questions encouraged me to reflect on my experiences and emotions, and allowed me to work through unresolved issues that I didn't even know were holding me back. I would highly recommend Linh to anyone who needs help gaining clarity on their personal and professional goals, or to make meaningful progress towards them."

Claudia / NGO / Toronto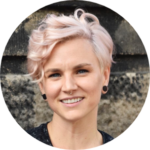 "I was able to sort out the thoughts and ideas in my cluttered mind and was able to organise them with the help of Linh's guidance. We connected as if we were old friends and she seemed to know the right questions to ask in order to challenge what I had just said, forcing me to understand these thoughts and words on a deeper level."

Janelle / QA Specialist / Berlin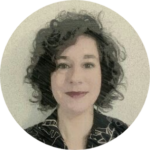 "We worked on my relationships and dating. The switch in my way of thinking and the confidence I have is still with me even after a few months of our last session. I would highly recommend to work with Linh. She is a great coach and we also had lots of fun during the sessions."

Louise / Transformational Coach / Berlin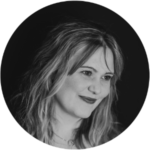 "Working with Linh is an amazing experience! She is supportive, professional, compassionate and very funny! Linh offered so many helpful tools to support me and was vital in helping me to navigate a tricky time in my life and career. If you are looking to explore your goals, I highly recommend Linh! She is skilled, considerate, a great listener and truly a joy to work with."

Kelsey / Support Program Manager / Toronto